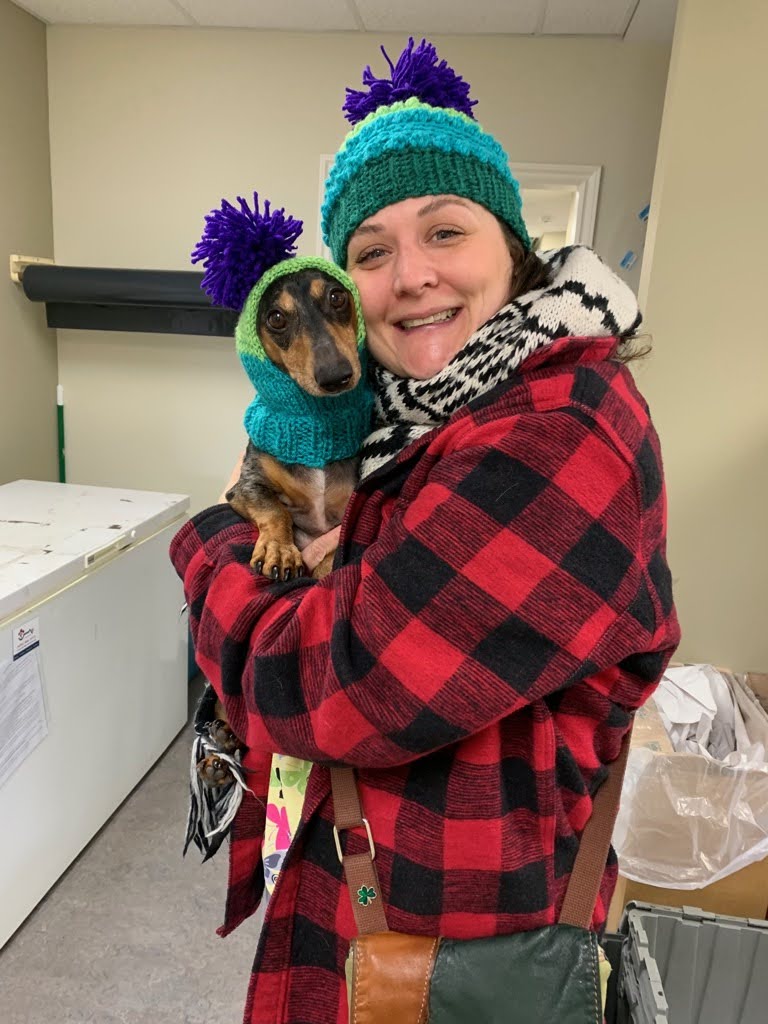 Dree was born and raised in the Comox Valley. In 2002 she left home to study the Animal Health Technology Program (AHT) offered at Fairview College Campus in Fairview Alberta.
After graduating with honours in 2004, Dree returned to her beloved valley, where shortly thereafter she was hired at Puntledge Vet Clinic. Dree worked alongside Brenda Russell, the head technologist at Puntledge for 15 years, honing her skills as an AHT with Brenda as her mentor. In 2010 Brenda semi-retired from the industry, and since then Dree has strived to maintain the quality of nursing care and dedication always provided to patients at Puntledge Veterinary Clinic.
Dree has a dachshund named Babs, who accompanies Dree to work daily. It's likely you'll see her begging for snacks when you visit the clinic.
You'll probably see Babs begging for snacks too.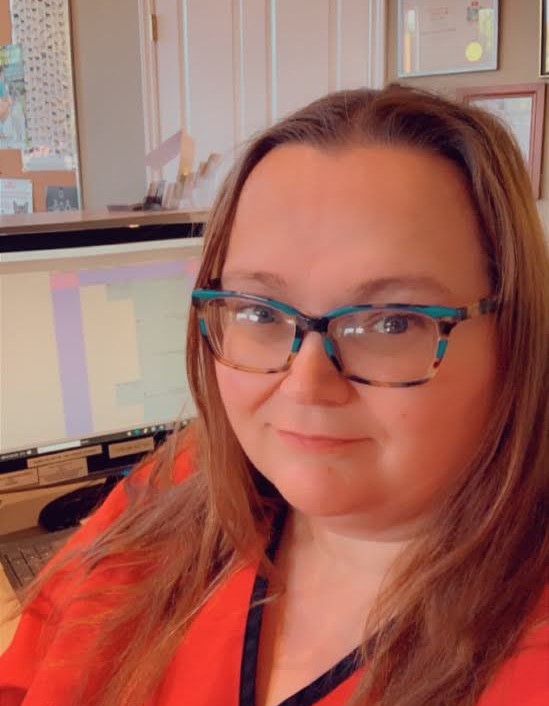 Sally started in the vet industry in 1985 as a kennel aid in North Vancouver. In 2008 she was accepted into the Animal Health Technology program at Thompson Rivers University, and graduated with honors in 2010. After graduating, Sally moved to Indiana, US where she got married and had 2 children. She moved back to the Comox Valley in 2019 and has been working at Puntledge Vet since. Sally currently runs a small hobby farm with her family and has dogs (Badger and Luna), cats (Lilly and Smudgley) and many assorted farm animals. Her sense of humor and laughter bring joy to the team and our clients.
Shyana has had an interest in the veterinary field since she was young. She worked as a Veterinary Assistant for 3 years at Puntledge Vet Clinic and in 2019 she was accepted into the Animal Health Technology program at Grande Prairie Regional College in Fairview Alberta. (Mainly because she was strongly encouraged by Dree to attend her alma mater) After 2 years of schooling and 6 weeks of practicum work in Victoria, (during a pandemic, no less), she returned to Puntledge Vet as a fresh graduate and has been eager to practice what she learned. Shyana enjoys camping and snuggling her parent's three Boston Terriers; Booker, Ruckus and Suzie.